Uganda's Bunyoro-Kitara, or simply Bunyoro, used to be one of the strongest and most affluential kingdoms in Central and East Africa between the 14th to 19th centuries. The Bantu kingdom formerly spanned much of Uganda as well as parts of present-day Western Kenya, Northern Tanzania and Eastern Congo. However, after decades of British intervention and internal division, the kingdom has been decimated to its present state. Part of it was made into the Toro Kingdom, part was given to the former Belgian Congo and part was put under the Buganda Kingdom, leaving behind a kingdom that is a shadow of what it once was.
In this article, we will look into how the once mighty kingdom rose to prominence and the events that led to its ruin.
The Great Bunyoro-Kitara Kingdom
The Kingdom of Bunyoro was established in the early 14thcentury by Rukidi Mpuuga after the dissolution of the Chwezi Empire (AKA the Kitara Dynasty). Mpuuga was the first Biito Omukama (Nyoro for king) of the kingdom, part of a dynasty known as the Babiito. His twin brother Kato Kimera was also the first Biito king of neighbouring Buganda.
Bunyoro was advanced in science and innovation, being the first known region in the world where Caesarean sections were performed. The Banyoro (people of Bunyoro) also discovered the cure for sleeping sickness.
Bunyoro-Kitara had a prime geographical location, having access to direct trade routes over Lake Victoria and linking to the coast of the Indian Ocean. This facilitated trade with both its neighbours and traders from far and wide.
Trading ivory for guns, the Banyoro mainly profited from ivory trade as they had an abundance of elephants in the region.
The Bunyoro military, infamously known as the Barusura, were more skilled at using the imported firearms than their neighbours. The Banyoro were also able to make their own weaponry since they had the highest quality of metallurgy in the region. In fact, the blacksmith of the formidable Omukama Chwa II Kabalega had a knack for replicating European guns and so manufactured Kabalega's famous "Bagwugarebata" gun. Kabalega, Bunyoro's 23rd Omukama from the Babiito Dynasty, ascended the throne in 1869 and led his people to a number of victories.
The Banyoro also profited from salt production and mining in Kibiro, a Bunyoro village along the eastern shore of Lake Albert. The men fished in Lake Albert while the women mined for salt and processed it. Back then, salt was of immense value, even comparable to today's gold, so it raked in significant revenue for Bunyoro's economy as people would come from all over to trade salt. Till today, the trade still provides some economic sustenance for the Banyoro and it is believed that Kibiro will likely never run out of salt.
Additionally, the Bunyoro economy was sustained by agriculture, iron smelting and the hunting of crocodiles and lions for hides and skins. Essentially, the Banyoro were able to harness their abundance of natural resources for economic gain, whilst also fortifying themselves militarily. This combination made for a truly powerful kingdom.
However, the kingdom started to see a decline in the late 18th century to early 19th century when Buganda seized the Kooki and Buddu regions from Bunyoro and Tooro became a separate kingdom—taking with it some of the lucrative salt works. By the 1850's, Bunyoro was a much smaller territory but still had economic prominence, as it still controlled the coastal trade routes. Concurrently, the unstable nature of the ivory trade invoked an armed tussle between the Baganda (people of Buganda) and the Banyoro. Consequently, the capital of Bunyoro was moved from Masindi to the less vulnerable Mparo.
Bunyoro also battled against Egyptian penetration. In April 1872, Sir Samuel Baker, an English officer in the Egyptian military, built a headquarters at Masindi, preparing to annex Bunyoro and the entire Lake Victoria region to Egypt. By June, Kabalega and his troops had thrashed Baker's annexation efforts.
Between November 1877 and April 1878, Emin Pasha, otherwise known as Eduard Schnitzer, was sent on a diplomatic mission to Bunyoro on behalf of the Egyptian province of Equatoria. It was then that Pasha agreed to pull Egyptian forces in some areas in Bunyoro. Pasha, who was of German origin, was recognised as the only European to have established cordial relations with Kabarega. Shortly after Pasha became governor of Equatoria in in July 1878, the Egyptian occupation of north Bunyoro came to an end.
In the 1880s, Kabalega led Bunyoro to reclaim lost parts of their territory from Buganda. That decade, he and his Barusura also contributed to the collapse of the Egyptian Empire.
Ironically, Buganda sometimes enlisted help from Bunyoro's mighty army. In 1888, Kabalega backed Prince Kalema of Buganda in an attack against the reigning king Kabaka Mwanga II, though Kalema's reign was short-lived.
The British vs. the Banyoro
During the Scramble for Africa, Uganda fell under British jurisdiction. Consequently, a conflict between Kabalega and the British military administration ensued, ultimately leading to his defeat and the ruin of his once grand kingdom.
In July 1890, an agreement was made whereby Great Britain was given the entire region north of Lake Victoria, but the British didn't claim the region as its protectorate till 1894. During this 4-year period, Kabalega made unsuccessful attempts at befriending the British officials. However, British imperialist Friederick Lugard had his eyes set on Bunyoro's wealth of resources—especially ivory—and sought to take Kabalega out of the way.
From then on, the British, led by Colonel Henry Edward Colville devised a plot against Kabalega and his people. They first sought to winnow out the fighting spirit of the Banyoro with hunger, destroying farms and pastures. Colville then ordered several raids in which Banyoro men were killed, women were captured and raped, and livestock were looted. Some troops also seized areas of land which came to be known as "lost counties", so named because they became part of Buganda. Thousands of Banyoro were forced to leave their ancestral homes, leaving the lands bare and uncultivated. This eventually transformed the once residential lands to wild regions, ridden with tsetse flies (which cause sleeping sickness), wild animals and wild vegetation.
Between 1893 and 1898, the Uganda Protectorate revenue was primarily obtained from the sale of ivory obtained in expeditions—the Imperial British East Africa Company (IBEAC) looted ivory to the tune of £337,253. Additionally, the protectorate reportedly fed its troops—numbering about 7,000 together with their dependants—by allowing them to raid for food in southern Bunyoro. These raids denuded over 1,000 square miles of Banyoro territory, provoking Kabalega to defend his land.
The British allied with the Baganda, who had a significant Christian population, at the expense of Bunyoro-Kitara. Bunyoro and Buganda initially had very good relations. In fact, Buganda and Bunyoro initially resisted British rule together before the former was turned against the latter. The British even enlisted support from Somalia and Nubia.
Kabalega, alongside his powerful army, fiercely resisted British rule for years. During the heat of the revolt, he was forced to go into hiding in neighbouring Acholi under the protection of Chief Awich Abok of Payira. It was from there he led the rebellion dubbed "Nyangire" (I have refused).
Kabalega returned to his kingdom to fight but was shot and captured on 9th April, 1899 by invading British forces and banished into exile on the Seychelles Islands for 24 years. During this time, he was named Yohana (John) after being baptised into Christianity.
Without the leadership of Kabalega, the Banyoro were essentially powerless, socially, economically and military-wise. The kingdom was now led by Kabarega's son Kitahimbwa, but his rule was ineffective as the British held Bunyoro on a tight leash.
The British persisted with the subjugation of Bunyoro by committing acts of systematic genocide: converting large fields of fertile land into bare game reserves; enforcing the growing of cash crops like tobacco at the expense of food crops; ordering pillages of villages; and allegedly importing fatal diseases [DA1] [OPDO2] like syphilis which later became endemic.
However, the British blamed the syphilis epidemic on what they called the Banyoro's moral impropriety, citing polyandry and the Banyoro women's sexual promiscuity as the leading cause of its spread. In 1899, British missionary Reverend A. Fisher even went as far as saying the Banyoro were dying from disease because they worshipped the devil. Still, many historians insist the epidemic was a tactical effort of the British, as it inhibited several Banyoro men's ability to fight. Moreso, at the time, White travellers often made money from exaggerating or concocting stories of Africans in order to paint them as savages for European entertainment. This would explain the tall tales of sexual immorality.
The Banyoro were resilient, resisting British military occupation for more than 30 years. However, once the clans were scattered, the now passive Kyanyangire rebellion came to a final stop. The British gave some parts of Bunyoro territory to Buganda and Tooro, further weakening the former kingdom.
Before Colville invaded Bunyoro, there was an abundance of trade, agriculture and animal husbandry. However, after 7 years of military occupation, production ceased, spurring famine and consequent diseases and epidemics. After just 4 years of British rule, it was estimated that the population had been reduced to a fourth of its original size.
In 1923, Kabalega was finally allowed to return to his kingdom. Tragically, he died in Jinja, a city in Eastern Uganda, on 6th April before he was able to reach Bunyoro's borders. Posthumously, Kabalega has received quite a few honours, including a waterfall being renamed after him by President Idi Amin in 1972; being named a national hero by President Yoweri Museveni in 2009; and having the "Most Honourable Order of Omukama Chwa II Kabalega" founded by the ruling Omukama in 2010.
The Bunyoro-Kitara kingdom still exists today, but mostly serving as a cultural entity and symbol of Uganda's rich history.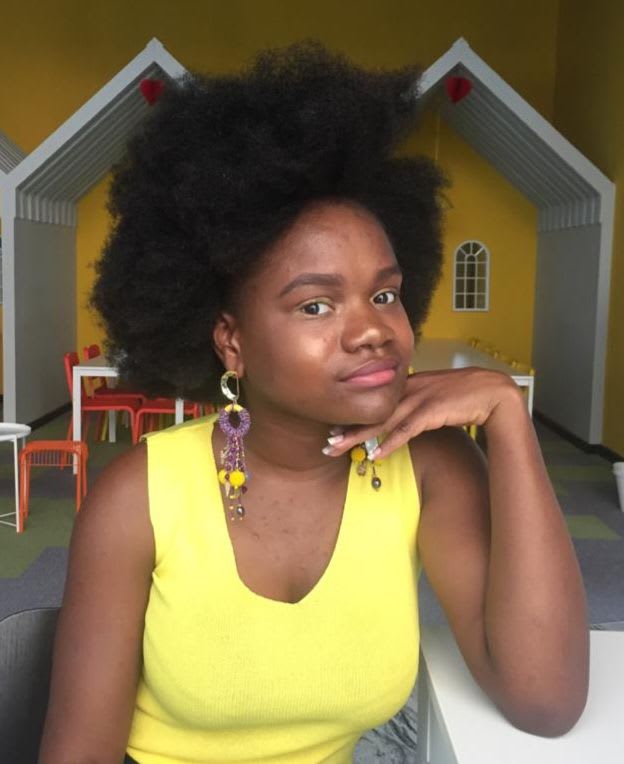 Oyindamola Depo Oyedokun is an avid reader and lover of knowledge, of most kinds. When she's not reading random stuff on the internet, you'll find her putting pen to paper, or finger to keyboard.
follow me :
Leave a Comment
Sign in or become a Africa Rebirth member to join the conversation.
Just enter your email below to get a log in link.