Centuries ago, Africa was dubbed the Dark Continent by European explorers who regarded the continent as an unearthed mystery. Welsh journalist and explorer Sir Henry Morton Stanley was actually the one who popularised the phrase, employing it as a marketing tactic for his books on his voyages through Africa.
Au contraire, historians argue that the notion that Africa was unknown to Europeans prior to the 19th century was fallacious, a tool used to justify colonialism and racism against Africans. This is not unlikely, considering the fact that Africans had already been trading with Middle Eastern and Asian nations for over two thousand years. Consequently, Europeans had some indirect knowledge of Africa and would proceed to draw it on their maps.
However, during the Enlightenment movement of the 17thand 18th centuries, Europeans began to erase parts of Africa from the map since they weren't sure of their precise locations. This led explorers such as Stanley and David Livingstone, to name a few, to journey through the continent and develop their own detailed maps. Still, Stanley had ironically admitted to reading over 130 books on Africa before his continental explorations.
The European exploration and colonisation of Africa were in tandem. As they discovered more and more of the continent and its wealth of resources—both human and natural—their drive to exploit it for their gain only intensified.
Likewise, by placing a veil of obscurity over the continent and its people, explorers were able to propagate the idea that Africans were savages who were in desperate need of European civilisation—perhaps the genesis of the White Saviour Complex.
They purposefully sold the West stories of beast-ridden hostile environments and disease-ravaged Africans, as opposed to the marvellous civilisations of ancient African empires or the progressive technologies and systems independently developed by Africans.
Historical and cultural erasure was a potent tool in the hands of European explorers and colonisers.
Furthermore, it was on the purported premise of the barbarism of Africans that the British used pretentious anti-slavery campaigns to invade parts of the continent, after centuries of profiting from the slave trade themselves. The abolition of the slave trade in Britain, which was led by Black British activists, was then weaponised to paint Africans as grossly inhumane.
Concurrently, the emergence of Christian missionaries on the continent helped to fuel this notion of inhumanity, as in the case of the Bunyoro-Kitara Kingdom. Many of these missionaries demonised African religions and cultures, thereby perpetuating harmful stereotypes. It's no wonder why till today, many Africans dreadfully regard Christianity as the White Man's Religion.
Europeans claimed to bring their own light to the 'Dark Continent' of Africa, but in reality, only darkened it with decades of oppression and a resultant trauma that still very much plagues the continent today.
In many ways, Africa is still implicitly portrayed as the Dark Continent by Western media. This is why it is important for outsiders to steer clear of the long-propagated misconceptions and explore the truth about the continent's robust history and diversity.
As for the people who call the continent home—even if they are in the diaspora—a greater value must be placed on unearthing historical truths that have been long buried by European oppressors. Likewise, important parts of history that are vaguely known should be amplified, be it through art, music, film, or literature.
Thankfully, a good number of historians, scholars and artists (of various forms) have already begun the work. Starting in the early 1960s—when several African countries gained their independence—African scholars came together to compile a collection of volumes called the General History of Africa. The UNESCO-backed project covered everything from prehistoric topics to the contemporary era.
Still, there is much work to be done, especially in African academia as it is largely shaped by Western curricula. Africa must see to the development of educational systems that teach the next generations untainted African history, as knowing the brilliance of our past will undoubtedly inspire confidence in our future.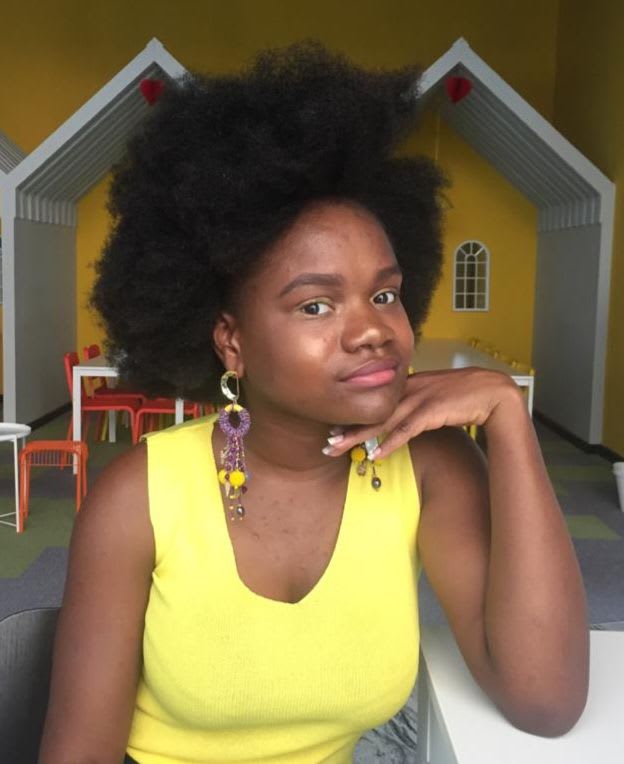 Oyindamola Depo Oyedokun is an avid reader and lover of knowledge, of most kinds. When she's not reading random stuff on the internet, you'll find her putting pen to paper, or finger to keyboard.
follow me :
Leave a Comment
Sign in or become a Africa Rebirth member to join the conversation.
Just enter your email below to get a log in link.